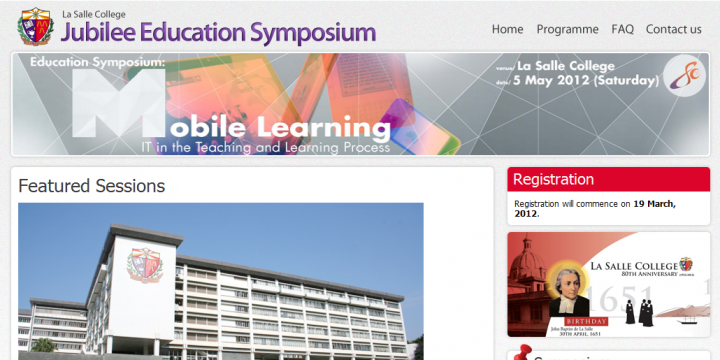 Home page of the website (Sample)
The featured sessions in the event can be viewed at a glance with comfortably spaced titles and descriptions.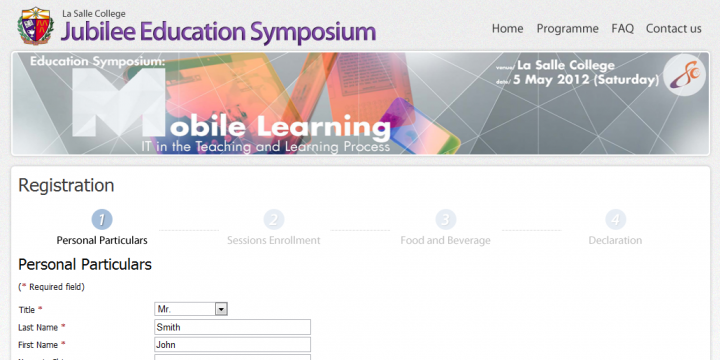 Registration (Stage 1)
Simple and clear registration procedures divided in several stages. Server-side input validation to ensure users enter everything required and correctly.
Jubilee Education Symposium
Client:
La Salle College
Date:
February, 2012

An informative website that allows users to browse and register for sessions of the symposium.

Not only does the website give the users detailed information about the event, it also allows them to perform registrations for the symposium. The best part of this registration system is that users are allowed to change their preferences after they completed the registration procedures. They do not have to remember any password as everything is done securely via unique URI in email.